business
WP Remote – Maintain your WordPress sites
Regular updating of its sites and network of sites is even more important. With the security issues that can be encountered across the web, having updated sites becomes obvious, unless you want to see your entire network destroyed by hackers. To simplify your tasks and have a network of sites always up to date, there are various solutions, including the one I offer you today. WP Remote is an online service that supports you in your approach.
---
Introducing WP Remote
Developed by Human Made Limited, WP Remote is at the service of the editors and developers of the website, to bring its expertise and help in updating one or more websites. Thanks to this tool, you will have a visual of all your sites to see if plugins, themes and flip WordPress She is so far. The beauty of WP Remote is that you can manage the maintenance of your sites with just a few clicks. You also have the possibility – and this is a more than interesting point – to backup all the databases of your sites.
Offered free to webmasters, the online service is nothing without its plugin. So it must be installed on your WordPress if you want to take advantage of the power of the online tool.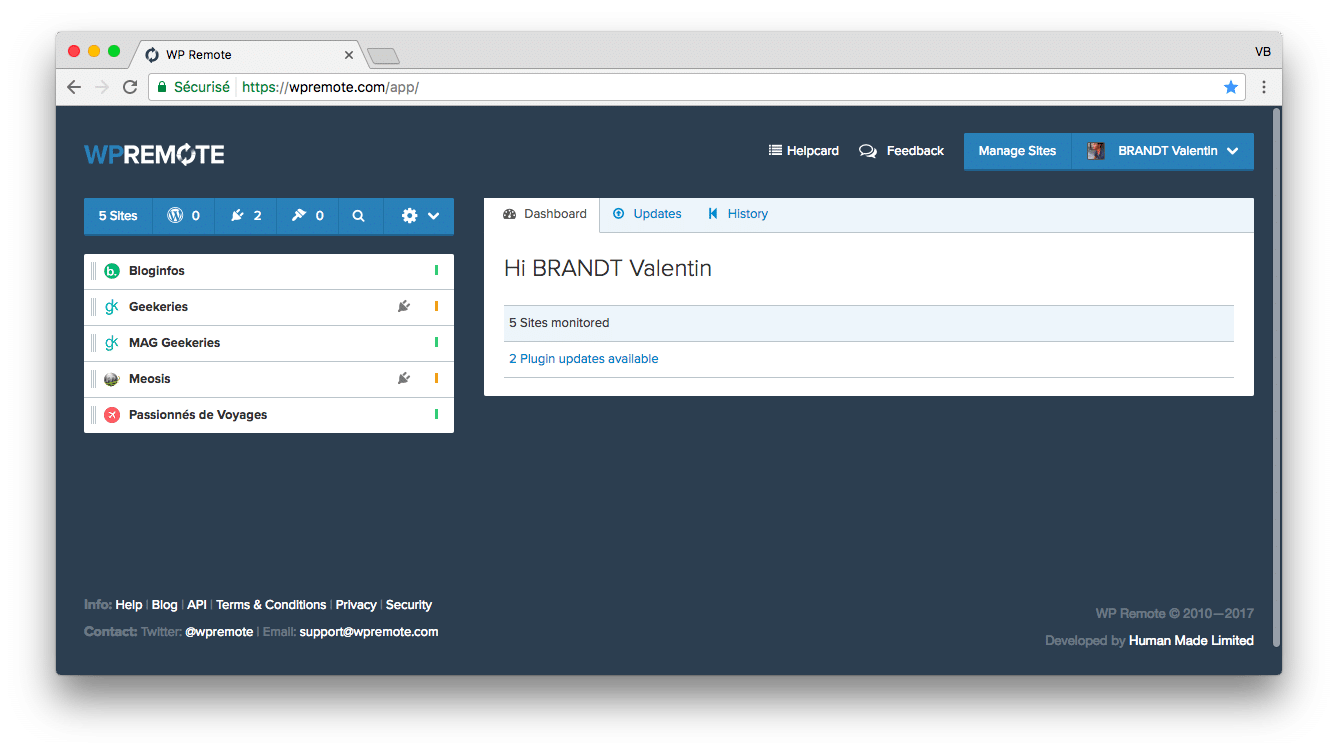 ---
How does the service work?
Using WP Remote couldn't be easier. You will need to install the plugin and then create an account on the service's website. The plugin is only for the service to see which plugins are installed on the site, as well as themes. Everything then happens on the WP Remote website side. When you are logged into your account, you see all of the sites you have saved.
Add a site
Nothing could be simpler in this part. Click the cogwheel, select "Add site", and enter the name and url. By clicking "Add site", your site is added to your list. Then it appears on the left. An API key is provided, you have to enter it in your plugin. Once these actions are performed, your site can be scanned for any updates that are made.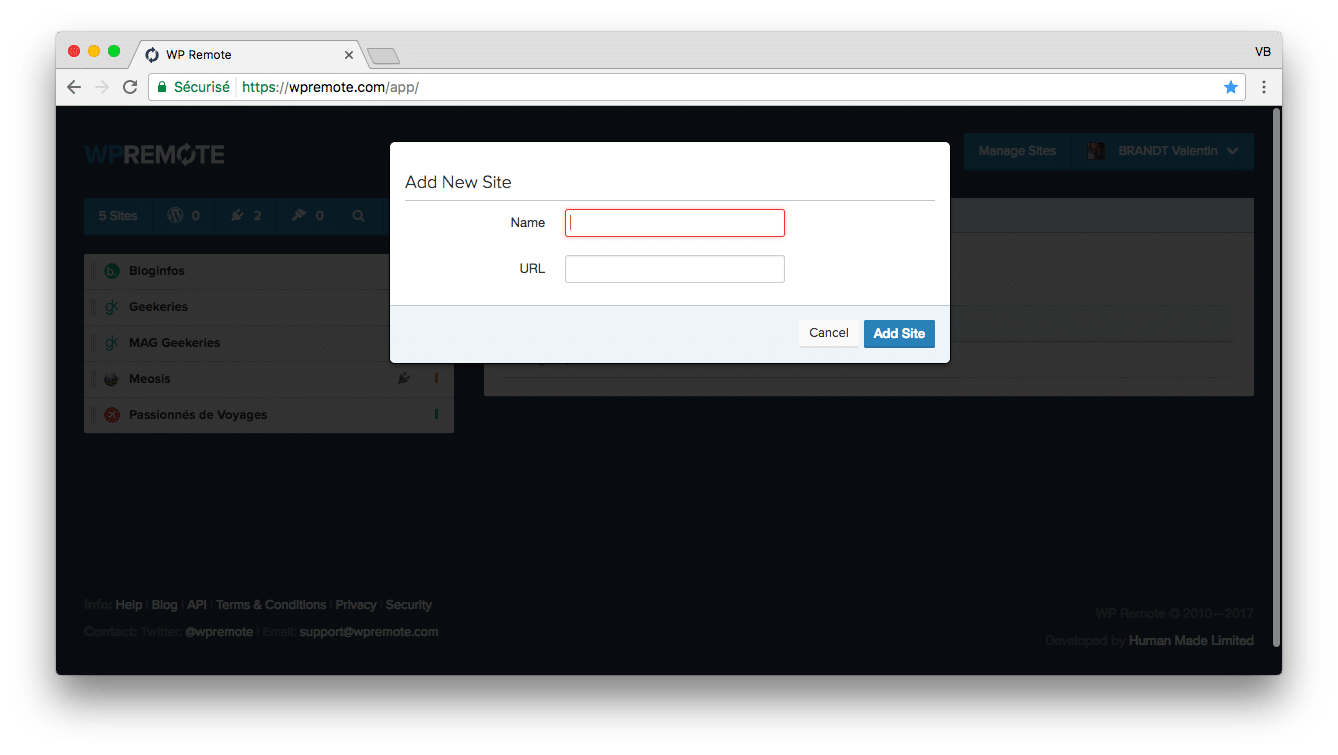 Add a group
Perfect if you have it PBN or powerful networks of sites, groups will allow you to categorize your sites according to their theme or your criteria. This will make it easier for you to navigate from one site to another.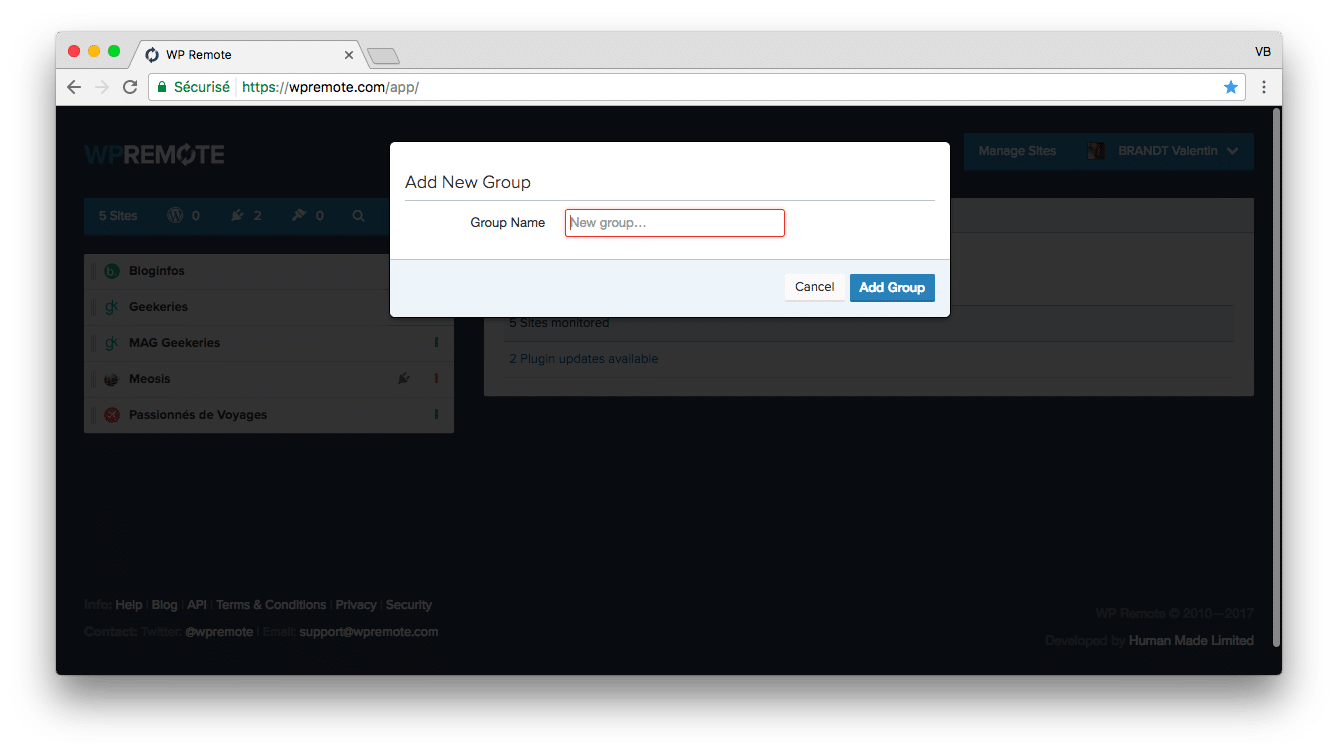 ---
Obvious time savings with WP Remote
The icons appear on every line of your sites when connected to WP Remote. At a glance, you know what you should and shouldn't do. These icons allow you to save time, if a green circle is displayed, then no action is required. On the other hand, if an orange or red circle appears, you have updates that need to be made. Click on the line opposite the site whose updates are available. A window opens, you just need to click the Update button for the update to take effect.
The time savings are very real, because you don't have to log into all of your WordPress installations. Like multiple sites, you can update all plugins or themes at once, or click on the ones that interest you.
Also, and I'll end on this note, the backup via WP Remote was done pretty well. Not only can you save your configuration including installed themes and plugins, but you can also save your database. You can even download it to the store at home. Efficiency and speed!
Read More: Why create a website with WordPress?